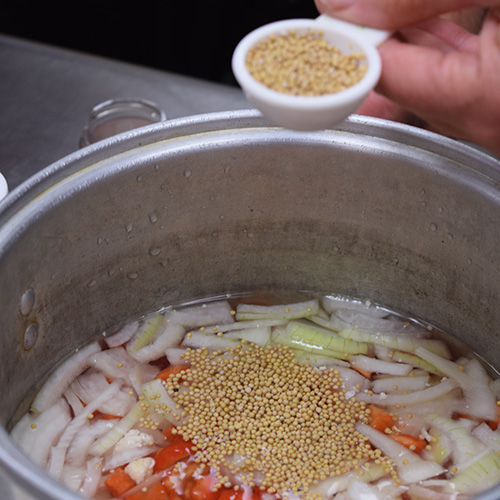 Home Food Preservation is fun! Family and Community Health Sciences (FCHS) wants you to produce safe and great tasting products. Learn more here.
Home food preservation techniques:
Canning in glass jars using a boiling water bath or pressure canner. Includes pickles, jams & jellies
Freezing
Dehydrating
Questions? Need answers? Consult these resources:
Hot Topics
Caution Regarding Canning White Peaches – Freeze; Do Not Can
June 2018: New research shows that boiling water canning may not be safe for white peaches. The Center for Home Food Preservation at the University of Georgia added the following statement to their website that recommends freezing, not canning, white-flesh peaches.
"There is evidence that some varieties of white-flesh peaches are higher in pH (i.e., lower in acid) than traditional yellow varieties. The natural pH of some white peaches can exceed 4.6, making them a low-acid food for canning purposes. At this time there is no low-acid pressure process available for white-flesh peaches nor a researched acidification procedure for safe boiling water canning. Freezing is the recommended method of preserving white-flesh peaches."
Follow this recommendation with all canned peach directions or recipes. Follow these directions for boiling water canning yellow-flesh peaches. Freeze white-flesh peaches.
Musts for Canning in Glass Canning Jars
Always use a tested canning recipe from a reliable source to endure a safe food product.
Use home canned food within one year
Add acid such as lemon juice or citric acid to all canned tomato and fig products prior to processing to ensure safety. Add one tablespoon of bottled lemon juice to a pint jar and 2 tablespoons of bottled lemon juice to each quart jar.
Laws of Food Preservation – Key principles for safety and quality
Looking for a class?
Need a speaker on home food preservation? Contact FCHS in your county RCE County office to explore possibilities.
FCHS Master Food Preservers (FMFP)
FMFP are passionate about food preservation. FMFP share their knowledge & skill with others by volunteering for Family and Community Health Sciences (FCHS). Email Daryl Minch or Sandra Grenci for information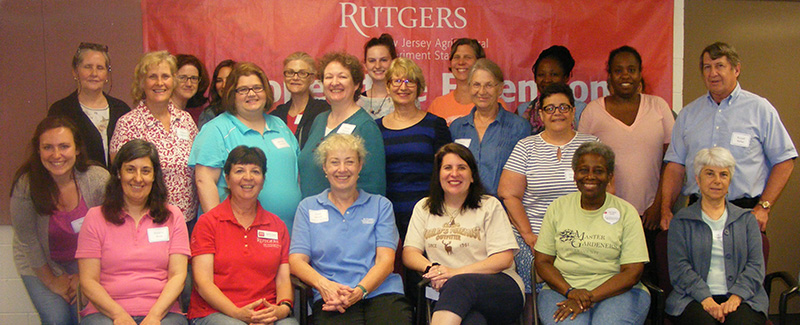 Pilot Master Food Preservation Class
Farm market exhibits available - Attention farm market coordinators. FCHS Master Food Preservers or FCHS professionals may be able to provide and staff an exhibit for a couple of hours. Available on a limited basis in select counties. Contact FCHS in your county RCE County office to find out if FCHS Master Food Preservers can set up and staff a display at your facility for a couple of hours.
Producing food products for public sale - Visit the Rutgers Food Innovation Center website.