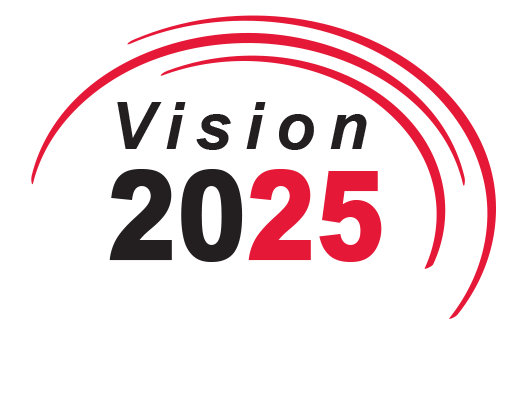 NJAES Vision 2025 is a strategic initiative with a goal for NJAES programs, farms, field stations, business incubators, and centers to become national models that are sustainable, responsive, innovative, and inclusive. Working with internal and external advisory committees will allow for transparent and diverse input on targeted investments in infrastructure, IT, and equipment.
Strategic investments and expanded engagement will provide a platform for faculty and staff to build greater capacity and capabilities at NJAES to address current and future needs of New Jersey and broader society!
Current Focus Areas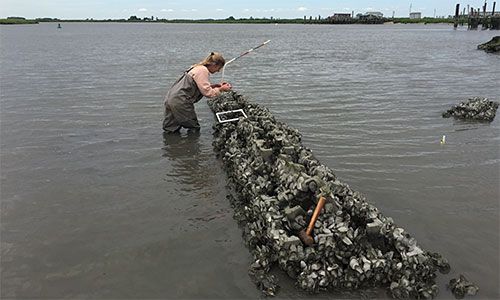 Climate Resilience and Adaptation
Identify climate risk for communities and resource-based industries and demonstrate/evaluate climate management practices, resiliency preparedness responses and clean energy technologies.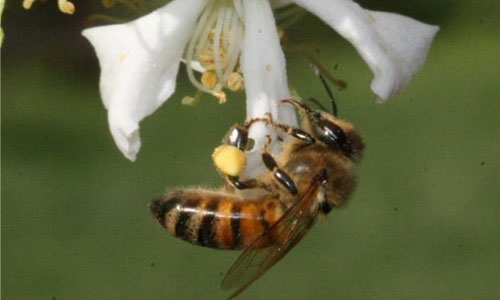 Future of Agriculture
Catalyze economic development in the agricultural and food sectors through innovation and entrepreneurship, new crop development, and diversity; support business succession and inter-generational transfer of farm assets; support new farmers through agricultural incubation programs.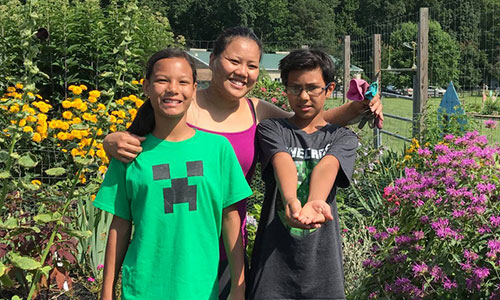 Community Health and Wellness through Urban Extension
Rutgers Cooperative Extension engagement and program delivery in urban and suburban communities that center on access, diversity, equity, and inclusion.
Recent Accomplishments
Hort Farm 3: Improving NJAES Farm Assets to Support the Future of Ag
Horticultural Farm III (HF3) is located about a mile from the George H. Cook Campus of Rutgers in New Brunswick, New Jersey. The 60-acre farm is used for hazelnut, vegetable (i.e., tomatoes, peppers), and small fruit trials. It consists of field plots for testing new plant varieties, greenhouses and barns. The farm was closed from 2018-2020 to make needed improvements, listed below:
Removal of obsolete greenhouses and buildings
Construction of a new barn
Field reclamation which involved pH correction and cover crop planting
Installation of over 5,500 feet of irrigation pipe
Installation of electrical upgrades to increase energy efficiency and eliminate the need for diesel pumps
Repair and installation of deer fencing
Installation of a swale to better manage water flow on the farm and provide erosion control
Purchase of new equipment, such as tractors and implements
Hort Farm 3 will re-open in Spring 2021. It will be an outstanding resource for faculty scientists in plant breeding and a unique location to deliver programs for the agricultural community.
NJAES administration will work with the USDA Natural Resources Conservation Service to install and demonstrate soil and water management programs on its farms, starting with HF3. Our goal is that these farms will be models for sustainable management of land and water resources.
Future plans include establishing a Hazelnut Center at Hort Farm 3–an educational post-harvest/crop processing demonstration center that will be a resource for growers from New Jersey and the Northeast. This facility will house a training center focused on hazelnut production and provide opportunities to work with growers to help them establish new crops based on the research efforts of NJAES faculty.
Aquaculture Innovation Center: Improving NJAES Infrastructure for Outreach/Education Programs
The New Jersey Aquaculture Innovation Center (AIC) is a research and training facility that supports New Jersey aquaculture. The AIC supports production of disease-resistant seed oysters, a critical component in efforts to revitalize the oyster industry in Delaware Bay and other east coast bays and estuaries.
Repairs were needed when two 80,000 gallon, steel raw seawater settling tanks required demolition after a catastrophic failure in late spring 2019. Improvements thus far include the following:
4 smaller fiberglass tanks replaced the old system
A new seawater delivery system was designed
Other mechanical issues were addressed while the construction crew was on site
Businesses in the state benefit from resources provided by the AIC, such as learning methods of commercially raising seafood. This facility also provides entrepreneurs with a business incubator for small-scale pilot projects, targeted at stimulating new business opportunities.
Upcoming Investments Include:
Marine Programs
Marine program efforts address real world challenges and support climate resilience and adaptation. Projects are underway to better coordinate NJAES marine programs at locations along the New Jersey coastline. This will serve to expand research and education capabilities to address critical issues for the marine industry and coastal communities. Programs will also be expanded in habitat restoration through living shorelines, supporting conservation of horseshoe crabs and shorebirds.
Cream Ridge
Rutgers Fruit and Ornamental Research Extension Farm in Cream Ridge conducts and disperses research applicable to the production of high-quality trees, small fruits, and ornamental nursery crops. The research at Cream Ridge investigates production efficiency and protection of fruit crops against environmental and biological hazards, by decreasing production costs and pesticide use. Program plans for Cream Ridge include development of a pollinator center and a beginning farmer resource center.
Investments in Cream Ridge will include much needed repairs to the dam, improving safety and expanding the irrigation capacity at this facility. Deer fencing will be installed, old equipment will be replaced, IT capabilities will be improved, and on-site greenhouses will be repaired.
For a full description of the Vision 2025 initiative see: Vision 2025 Presentation (7MB PDF).
Contact Information
For more information contact NJAES Senior Associate Directors:
Margaret (Peggy) Brennan-Tonetta
Email: mbrennan@rutgers.edu
Brian Schilling
Email: brischi@njaes.rutgers.edu
Wendie Cohick
Email: cohick@njaes.rutgers.edu