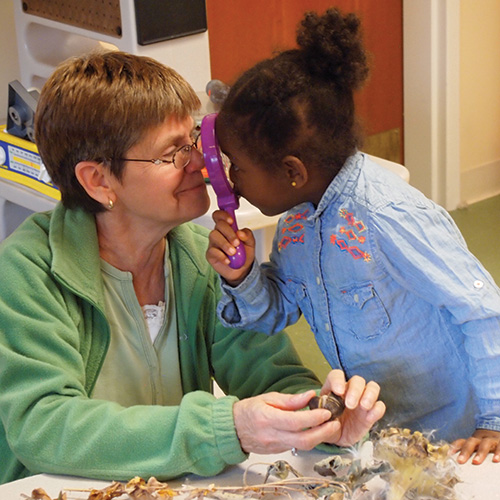 Departments
Office of Urban Extension and Engagement
Mission
Rutgers New Jersey Agricultural Experiment Station (NJAES) Cooperative Extension helps the diverse population of New Jersey adapt to a rapidly changing society and improve their lives and communities through an educational process that uses science based knowledge. Through science-based educational programs, Rutgers Cooperative Extension truly enhances the quality of life for residents of New Jersey and brings the wealth of knowledge of the state university to local communities.
Goals
Ensure healthy lifestyles; provide productive futures for youth, adults, and communities; enhance and protect environmental resources; ensure economic growth and agricultural sustainability; and improve food safety and nutrition.
Including:
What We Do
The Department of 4-H Youth Development provides educational outreach programming for youth in grades K-13 (one year out of high school) through 4-H clubs, special interest programs, school enrichment, afterschool child care education programs and overnight camping. Regardless of the subject matter—whether it be science, healthy living or citizenship, 4-H uses a learn-by-doing approach to help youth learn responsibility, community awareness and character development. Along with Rutgers faculty and staff, volunteers share their knowledge and time with today's youth.
The Department of Agriculture and Natural Resources delivers programs that assist commercial businesses, governmental agencies, agribusinesses and residents with assistance, information, field research, and consultation on various issues related to agriculture, environmental issues, and natural resources management. Integrated Pest Management, the Master Gardener and Environmental Steward Programs, water resource rain barrel and rain garden workshops, pesticide applicator recertification, horticultural therapy and outreach programs, and Extension Bulletins and Factsheets are some of our most well known and subscribed efforts.
Family and Community Health Sciences (FCHS) helps people stay healthy, enjoy life, be active, and reduce health care costs. Many of today's health problems--obesity, heart disease, diabetes, and cancer—can be reduced through good nutrition and a healthy life style. FCHS encourages today's busy families and individuals to learn more and make personal choices to improve health. FCHS combines research and practical advice to improve your health for a better tomorrow.
The Office of Continuing Professional Education (OCPE) provides educational opportunities for adults and adolescents through short courses, workplace training, and youth services. Our creative, friendly, and collaborative team includes program coordinators, grant managers, multimedia producers, registrars, event planners, marketers, accountants, and customer service staff.
The Office of Urban Extension and Engagement raises the visibility of NJAES and SEBS expertise and resources available to address issues affecting urban residents and their communities. The Office coordinates and communicates RCE programs and projects that address food security, individual and community health, resource stewardship, urban agriculture and food chains, environmental planning and design, and other challenges facing our state.