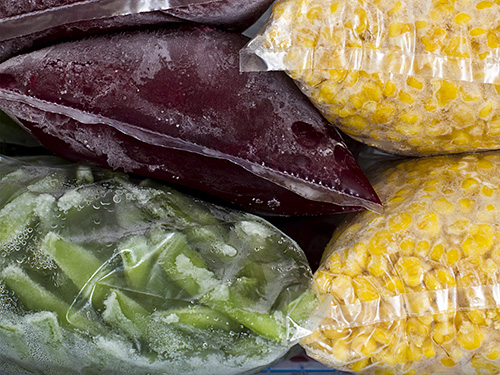 Use fresh, high quality vegetables & fruits.
Use a current, tested recipe from a reliable source to ensure safety and success!
Consult Rutgers Cooperative Extension or the National Center for Home Food Preservation.
Keep your freezer at 0°F or below.
Use freezer containers, bags or wrap.
Blanch most vegetables prior to freezing for best quality.
Treat light‐colored fruit with ascorbic acid to prevent darkening.
Freeze fruit with or without sugar.
Use food within the recommended storage times for best quality.
Freezer burn happens when food dries out leaving dry, white areas.
Food Storage and Safety Resources
FOOD KEEPER App (free in your App store) – food storage, food safety, food waster & other advice. Also videos. From Cornell University, USDA & others.