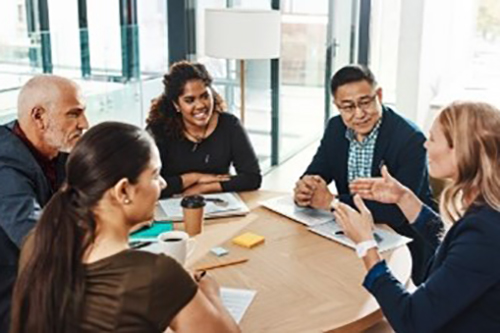 Employer
Did You Know
40% of Americans are obese or extremely obese.
Obesity issues added $147 billion in health care costs in recent years.
Half of Americans are projected to be obese by 2030.
In New Jersey, 80% of employees work for small companies (less than 100 employees)
Workforce Wellness
Workforce Wellness responds to the needs of local, county, and small business to deliver evidence-based information to empower employees to maintain a healthy lifestyle. The health and wellness of employees has a direct effect on employers and their business. A healthy workforce is a productive workforce and is vital to a healthy community.
Employer Resources
FCHS offers flexible program delivery options:
12-Week Program
24-Week Program
Program can be customized to your needs.
To find out more about this program, please contact njworkforce@njaes.rutgers.edu.
Employee
Employee Resources
Is your goal to live longer, healthier lives by:
Stay healthy while you are at work.
Increasing awareness of the effect of healthy eating habits, physical activity, and stress reduction.
Make healthy lifestyle choices through nutrition and physical activity.
Do you want to:
Increase consumption of fruits & vegetables
Increase levels of physical activity
Increase food label reading habits
Improve quality of sleep
Decrease consumption of sugar-sweetened beverages
Decrease levels of stress
Improve your skills to:
Making better food choices
Dealing with Stress
Self-Care strategies  
Increase physical activity
Maintain healthy behaviors
To find out more about this program, please contact njworkforce@njaes.rutgers.edu.
Workplace Wellness Committees
As a Workplace Wellness Committee, you are dedicated to policy, systems, and environmental changes in your work place to make healthy eating and physical activity the norm among the employees.
Here you can learn about other wellness committees and how they have met their challenges and share your experience with making a healthy workplace the norm.
Topics include:
How to Start Your Workplace Wellness Committee
Completing a needs assessments
Determine priorities for committee
Additional resources such as:
Webinars, fact sheets, toolkits and videos your committee can use to help implement a healthy workplace.
Wellness Resources
Publications:
Impacts
Learn about all the great resources we have available for your team to get started.