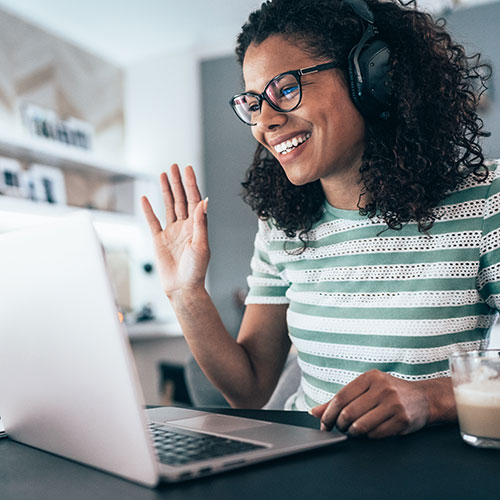 Environment and Natural Resources
Weekly, Mondays at 6:30 p.m.
The Earth Day Every Day webinar series focuses on steps everyone can take to protect the environment. We can all do our part to take actions that make our homes more sustainable, from environmentally friendly lawn care, to composting, to reducing plastic waste. These actions, more than ever, start at home.
Food, Nutrition, and Health
Weekly, Tuesdays at 12 p.m. and Fridays at 11 a.m.
Join Somerset County Family & Community Health Sciences for weekly Facebook Livestreams on Tasty Tuesdays at 12 p.m. and Family Fridays at 11 a.m.! Our Facebook Livestreams are a quick (10- to 15-minute) look into how easy it is to make incredible snacks and dishes at home either by yourself, or with your family. Recordings available on Facebook or Somerset County Family & Community Health Sciences YouTube channel.
A 3-part series on the MIND diet, physical activity & preparing food for 1 or 2 people from FCHS faculty.
A 3-part series from Pre-Conception Through Baby's First Year from Michelle Brill, MPH, FCHS Educator of Mercer County .
Weekly, Wednesdays at 2 p.m.
Wellness Wednesday webinars with Family & Community Health Sciences focuses on a variety of topics related to food, nutrition, and healthy lifestyles.  This series walks you through the easy steps that you can take to add positive health behaviors into your day.  From reducing the amount of food waste you produce in your home to understanding how to read the new nutrition facts label, now is the time to make some of those small changes that will improve your health in a large way.
Home, Lawn, and Garden
Dates and times vary.
With the goal of helping all gardeners learn new skills in a fun, friendly, interactive setting while remaining safely in their homes, we asked several instructors from our annual Home Gardeners School event to present their workshops in an online format. Each workshop is one hour long and provides practical content from gardening experts who want to help you make this your best gardening year yet!
Monthly, Second Tuesday at 12 p.m.
The Homesteading Academy is a once monthly lunchtime webinar series for anyone curious about home-grown sustenance and self-sufficiency.
Weekly, Thursdays at 6:30 p.m.
Advice for All Gardeners: Beginners to Advanced–Helping families and communities grow their own food. Agricultural Agent and Professor Bill Hlubik. Bill has 30 years of experience in the production, research, and marketing of specialty crops. Professor Hlubik teaches Sustainable Agriculture and Starting a Small Farm Classes for the School of Environmental and Biological Sciences.
Youth Development
The 4-H STEM Blog offers parents and young people daily bite-sized ideas for how to keep engaged in STEM topics at home. Many of the posts explore what Rutgers and other scientists and professors are working on, incorporating their research and input. Explore the possibility of life on other planets through a NASA-funded project here at Rutgers. Delve into computers, data, engineering and the environment by building a DIY wind turbine. Become involved with Citizen Science by investigating trees and birds in your community, and much, much, more!
During each 4-H From Home webinar, youth will have the opportunity to participate in interactive hands-on activities, where they will learn about healthy living, science, technology, service, the arts and more! Each interactive webinar will focus on a different topic. Most webinars are geared to youth in grades 4–8. Youth do not need to be 4‑H members to participate.
STEP clubs meet multiple times over the course of several weeks
STEP Clubs are short-term exploratory programs focused on a topic (STEM, Healthy Living, etc.). STEP clubs meet multiple times over the course of several weeks. Club registration is limited and will be on a first come first serve basis.