COVID-19 UPDATE (3/23/20)
While Rutgers University remains open, Rutgers Soil Testing Laboratory staff will continue processing and testing soil samples. However:
The Rutgers Soil Testing Laboratory is currently closed to the public; there can be no in-person visits for drop-off of samples.
Soil testing kits can be mailed in as usual. For those clients without soil testing kits, sampling instructions and the soil test questionnaires are available on our webpage: How to Have Your Soil Tested. Sampling instructions include information about mailing/delivery of samples to the lab.
Start with the Soil: The Groundwork for Healthy Plants
Presentation (3.8MB PDF) by Stephanie Murphy, Ph.D., Director of the Soil Testing Laboratory for Healthy Soils, Healthy Plants: Laying the Groundwork for Success Conference (Dec. 8 2015, White Plains, NY)
Soils, BMPs and Redevelopment Webinar Series
This two part webinar series from the NJ Section of the American water Resources Association was held on September 25, 2015.
Soils 101, Best Management Practices and the Landscape
Soils Health, Planning, Development & Redevelopment Aspects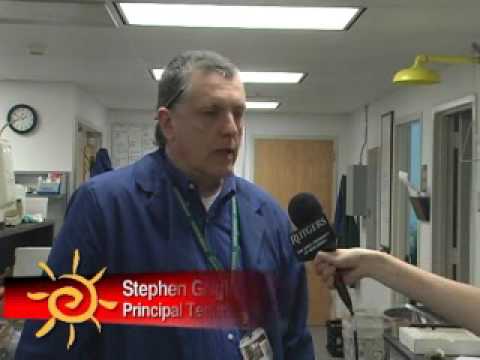 Web Soil Survey
Web Soil Survey is a resource provided by the USDA Natural Resources Conservation Service that allows you to determine soil types on your property.
Featured Soil of New Jersey
In your travels around the Garden State, you may have noticed differences in soil types, from the sandy soils of the Coastal Plain, to the shallow, rocky soils of the Appalachian region, and the smooth-textured, shale-derived soils in between. Did you know that there are about 85 named soils (series) in New Jersey? Click the link below to learn more about New Jersey's myriad soils.