COVID-19 UPDATE (5/5/20)
Rutgers Soil Testing Lab will return to work on May 5, 2020.
Rutgers Soil Testing Lab will return to work on May 5, 2020 to resume its fee-for-service analysis of soil samples and generation of reports/recommendations for all clients. Procedures and precautions are being arranged to assure and protect the health of staff, including social distancing and use of personal protective equipment.
The Soil Testing Laboratory will to be closed to everyone other than staff until further notice; the building that houses the STL is not open to the public. Therefore all samples must be delivered by USPS, UPS, FedEx, etc.
Soil sampling instructions can be found here: How to get your soil tested. Soil test reports are generated from the analytical data and include soil amendment recommendations; the reports are usually sent by email, with a copy sent also to the local County Cooperative Extension office for further consultation, if needed.
.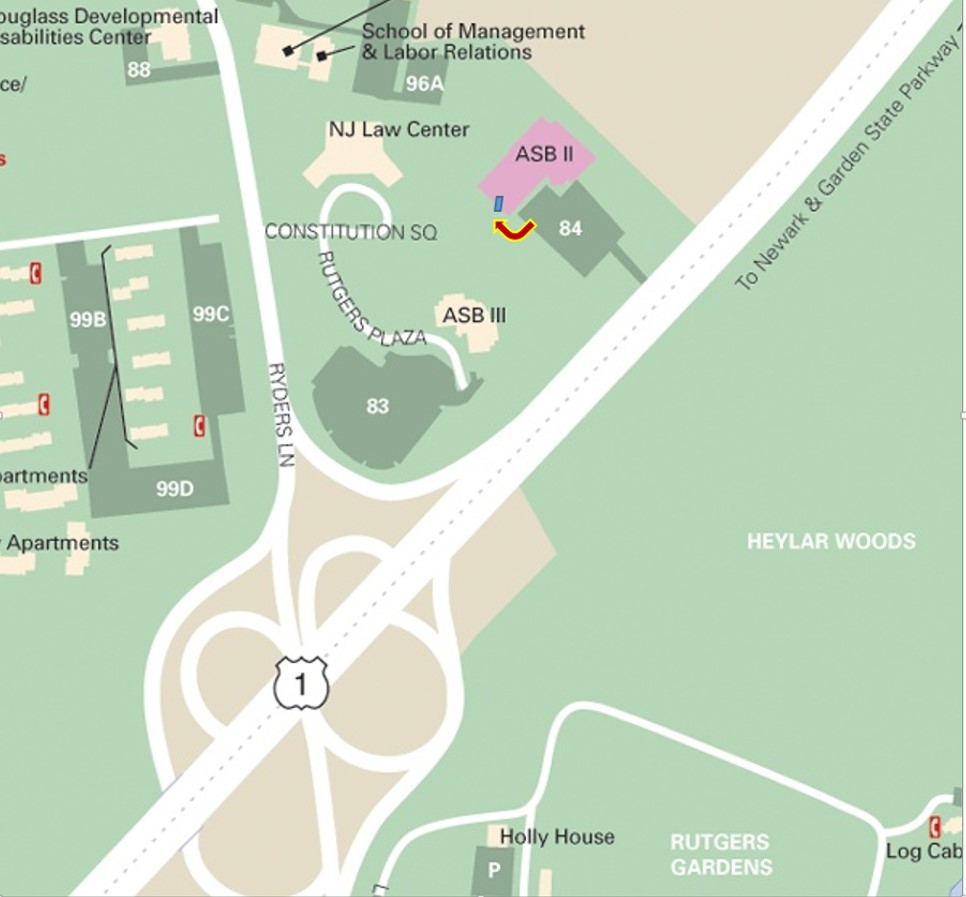 Travel Directions via the N.J. Turnpike (Northbound or Southbound):
Take the NJ Turnpike to Exit 9 (New Brunswick).
Stay to the right after going through the toll plaza and get on Route 18 North.
Take Route 18 North to Route 1 South.
Stay in the right lane on Route 1 South. ASB II is on the right, just after Houlihan's Restaurant.
Park in front of the building. The Soil Testing Laboratory entrance is on the left side of the building.
Travel Directions via other routes: