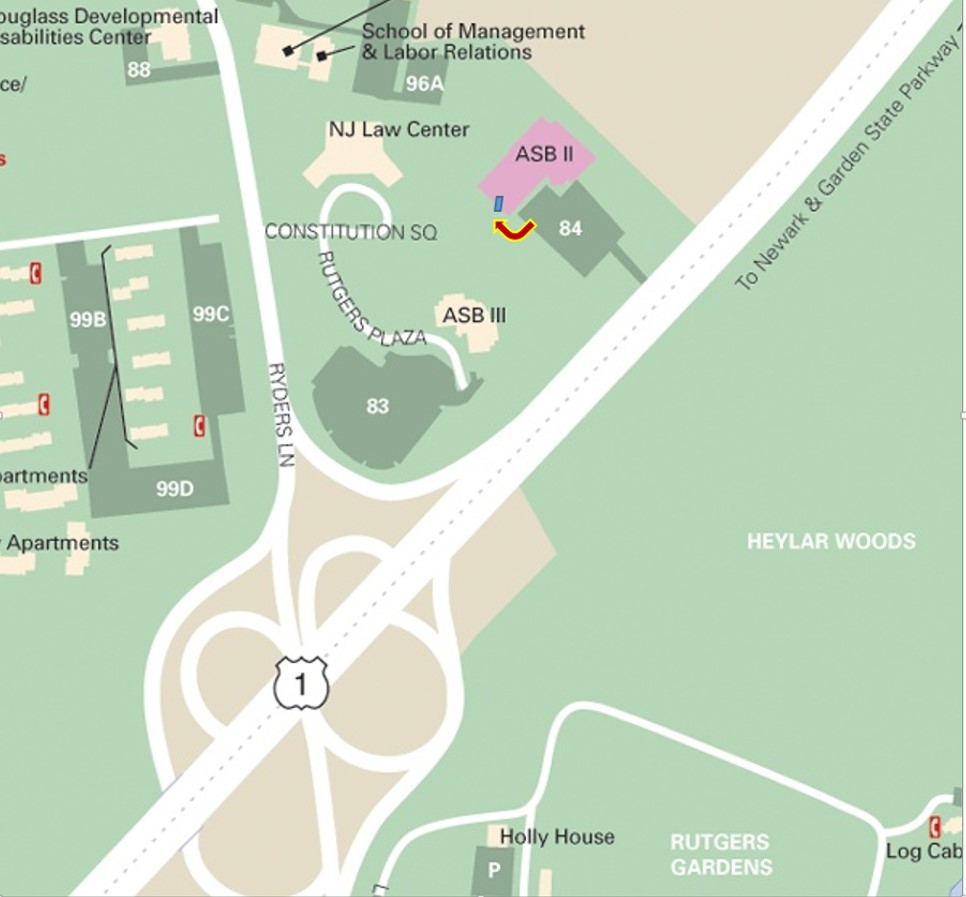 Travel Directions via the N.J. Turnpike (Northbound or Southbound):
Take the NJ Turnpike to Exit 9 (New Brunswick).
Stay to the right after going through the toll plaza and get on Route 18 North.
Take Route 18 North to Route 1 South.
Stay in the right lane on Route 1 South. ASB II is on the right, just after Houlihan's Restaurant.
Park in front of the building. The Soil Testing Laboratory entrance is on the left side of the building.
Travel Directions via other routes: