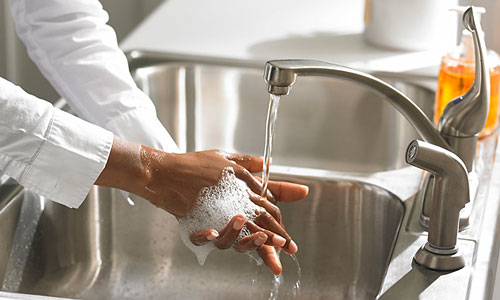 Our faculty, staff and volunteers continue to work to provide you with access to factual information, science-based resources, and the breadth of expertise that exists at your state university. This website is a launching point for a wide range of resources to help address issues presented by the COVID-19 public health emergency, from sanitation to personal wellness and nutrition to at home educational resources for children.
Laura Lawson
Executive Director
New Jersey Agricultural Experiment Station
General Resources
Commercial Agriculture
Food Industry
Farmers Markets
Farms with Direct to Consumer Sales in the Northeast Region and COVID-19: Some Early Challenges and Responses

(from the Northeast Regional Center for Rural Development)
Food, Nutrition, Health, and Wellness
For general information, see our Food, Nutrition, Health, and Wellness resources.
Home, Lawn, and Garden
New!

People and Food Safety in the Community Garden During Ordinary and Extraordinary COVID-19 Times
Personal Finance
For general information, see our Personal Finance page.
Youth and Family