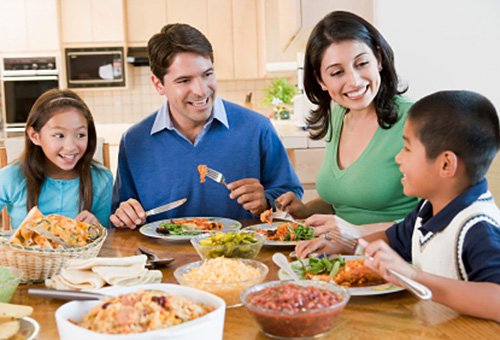 What is food security?
According to the Word Food Hunger Programme, people are considered food secure when they have availability and adequate access at all times to sufficient, safe, nutritious food to maintain a healthy and active life. Food security analysts look at the combination of the following three main elements:
Food Availability
Food must be available in sufficient quantities and on a consistent basis.It considers stock and production in a given area and the capacity to bring in food from elsewhere, through trade or aid.
Food Access
People must be able to regularly acquire adequate quantities of food, through purchase, home production, barter, gifts, borrowing or food aid.
Food Utilization
Consumed food must have a positive nutritional impact on people. It entails cooking, storage and hygiene practices, individuals health, water and sanitations, feeding and sharing practices within the household.
Rutgers Programs
FoodCorps - Together with communities, FoodCorps serves to connect kids to healthy food in school. We are creating a future in which all our nation's children––regardless of class, race, or geography––know what healthy food is, care where it comes from, and eat it every day. Through our work, future generations will grow up to lead healthier and more productive lives.
New Jersey Healthy Corner Stores Initiative  - These programs transform local corner stores — common sources of junk food and soda — into community retail anchors that profitably sell affordable, fresh food to their customers. In turn, jobs are created, tax-revenue is raised and healthy options are increased.
Rutgers Against Hunger- Rutgers Against Hunger (RAH) is a universitywide initiative working to address the issues of hunger across the state of New Jersey.
Small Steps to Health & Wealth - Many times the behaviors for improving health are linked to those for financial wellbeing. Rutgers New Jersey Agricultural Experiment Station (NJAES) Cooperative Extension's major health finance initiative is Small Steps to Health and Wealth™. This program is designed to motivate consumers to implement behavior change strategies that simultaneously improve their health and personal finances.
New Brunswick Community Farmers Market - The New Brunswick Community Farmers Market supports the development of a sustainable community by bringing healthy, Jersey Fresh food from local farms to families and households across the city. Federal food assistance benefits are accepted for all allowable items! .
Practical Ways to Trim High Grocery Prices - The Department of Family and Community Health Sciences provides tips on how to save money at the grocery store.
Other Resources
Meals on Wheels