Zoom in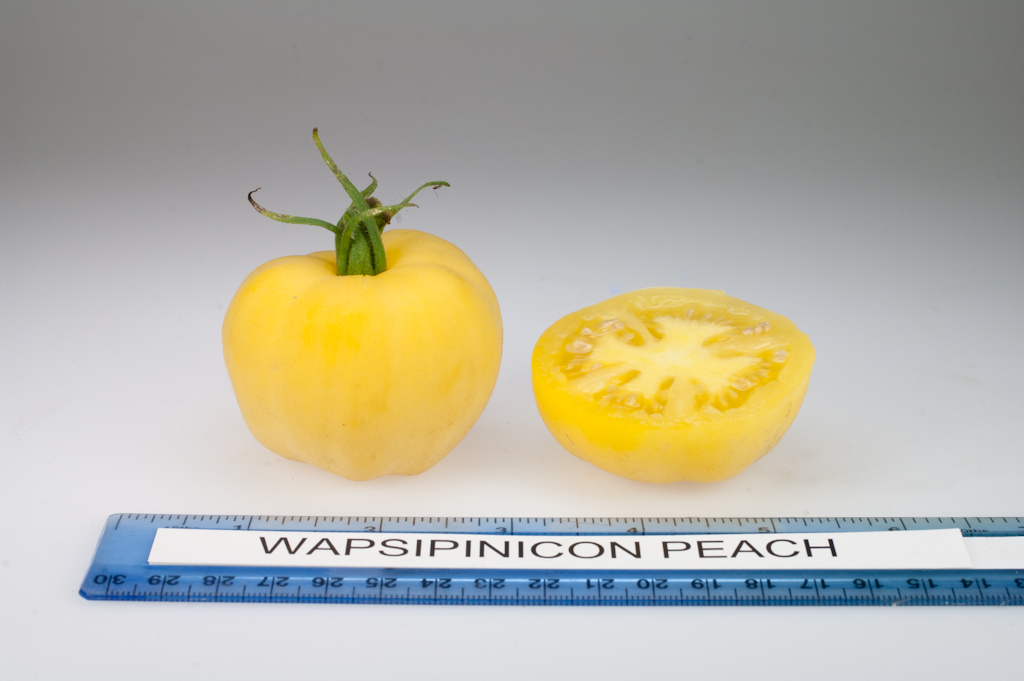 Photo by Peter Nitzsche, County Agricultural Agent
History: Originated with Elbert S. Carman in 1890 under the name White Peach. This strain came from Dennis Schlicht and is named after the Wapsipinicon River in northeast Iowa.
Tomato Type: Heirloom
Breed: Open Pollinated
Season: Late
Leaf Type: Normal
Plant Type: Indeterminate
Plant Height: 7 ft.
Fruit Size: 4 oz.
Fruit Shape: Round
Skin Color: Yellow
Flesh Color: Yellow
Comments: Fuzzy fruit.
Note: Comments followed by "?" are from seed catalog descriptions. You decide if you agree.