Zoom in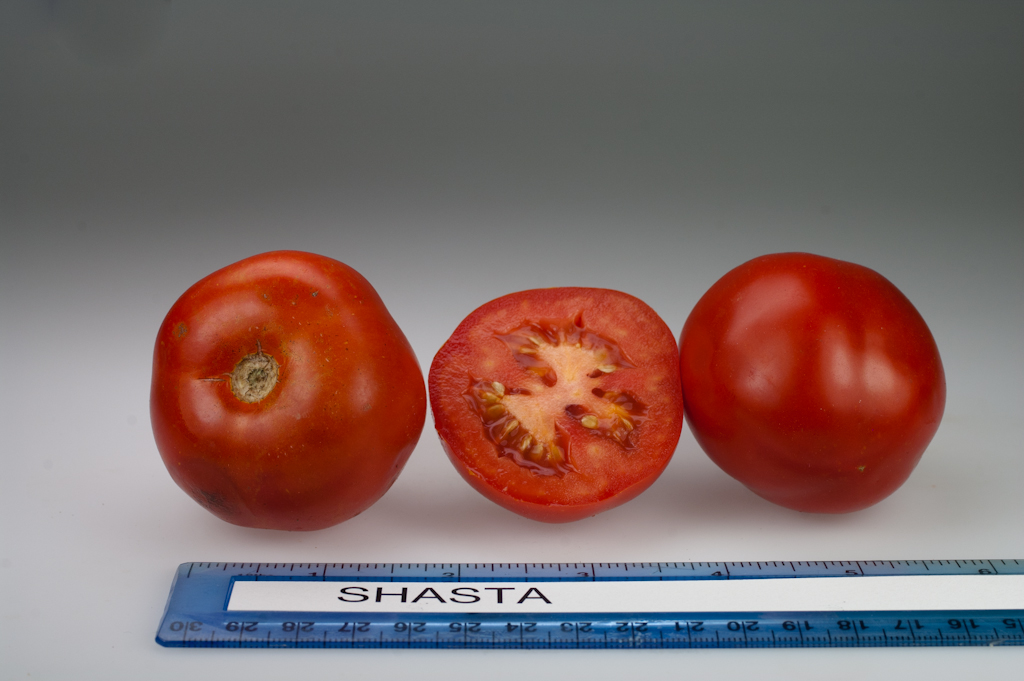 Photo by Peter Nitzsche, County Agricultural Agent
Tomato Type: Heirloom
Breed: Open Pollinated
Season: Late
Leaf Type: Normal
Plant Type: Determinate
Plant Height: 3 ft.
Fruit Size: 4 oz.
Fruit Shape: Round
Skin Color: Red
Flesh Color: Red
Disease Resistance: Verticillium Wilt
Comments: Shasta is a high solids processing tomato. The fruits have a green shoulder and jointed pedicle.
Note: Comments followed by "?" are from seed catalog descriptions. You decide if you agree.