Zoom in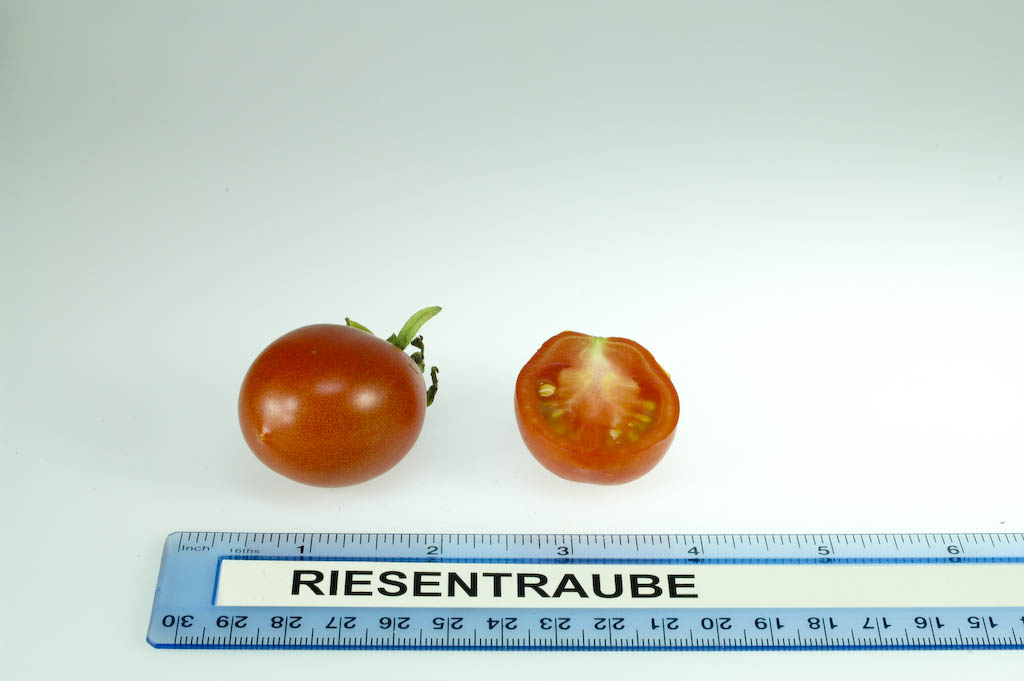 Photo by Peter Nitzsche, County Agricultural Agent
Tomato Type: Heirloom
Breed: Open Pollinated
Origin: Germany
Season: Late
Leaf Type: Normal
Plant Type: Indeterminate
Plant Height: 6 ft.
Fruit Size: 0.65 oz.
Fruit Shape: Grape
Skin Color: Red
Flesh Color: Red
Availability: Seed Exchange, Commercial
Comments: Produces large display of flower clusters. Riesentraube means "large bunch of grapes" in German.
Note: Comments followed by "?" are from seed catalog descriptions. You decide if you agree.