Zoom in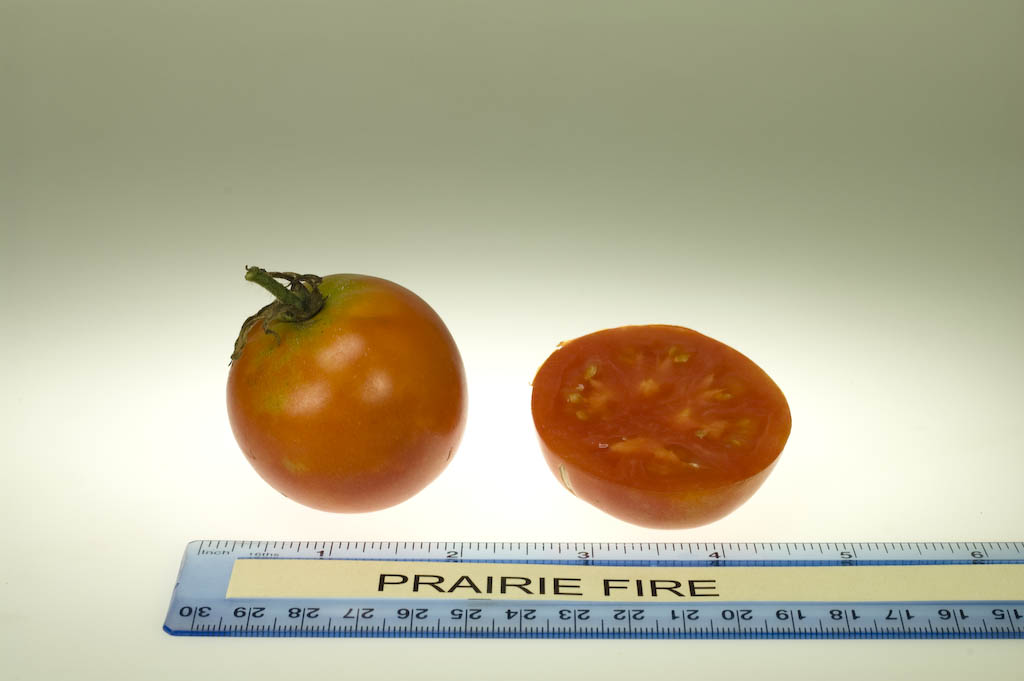 Photo by Peter Nitzsche, County Agricultural Agent
History: The result of a cross between Sub Arctic and a beefsteak tomato.
Tomato Type: Specialty
Breed: Open Pollinated
Season: Very Early
Leaf Type: Narrow
Plant Type: Determinate
Plant Height: 2 ft.
Fruit Size: 4 oz.
Fruit Shape: Round
Skin Color: Red
Flesh Color: Red
Comments: Compact plants. Flavor is tangy yet balanced with sweetness?
Note: Comments followed by "?" are from seed catalog descriptions. You decide if you agree.