Zoom in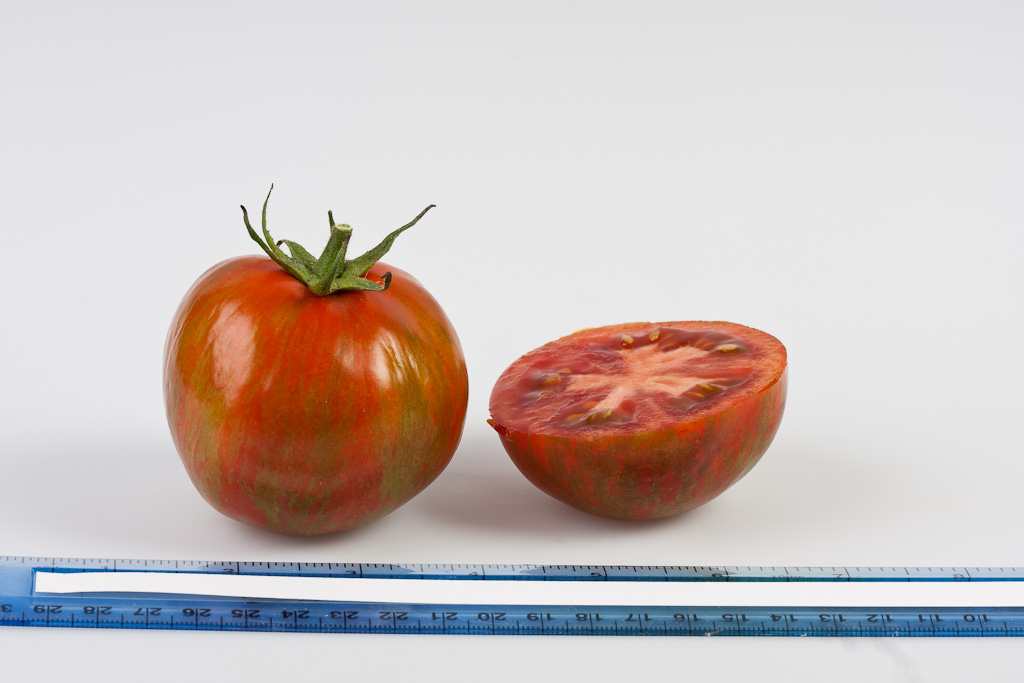 Photo by Jack Rabin, Director of Farm Programs
Tomato Type: Specialty
Breed: Open Pollinated
Season: Mid
Leaf Type: Narrow
Plant Type: Determinate
Plant Height: 5 ft.
Fruit Size: 8 oz.
Fruit Shape: Flattened Globe
Skin Color: Bi-color
Flesh Color: Bi-color
Comments: A new cross between Black Russian and Green Zebra, tart yet sweet taste? and a tender thin skin.
Note: Comments followed by "?" are from seed catalog descriptions. You decide if you agree.