Zoom in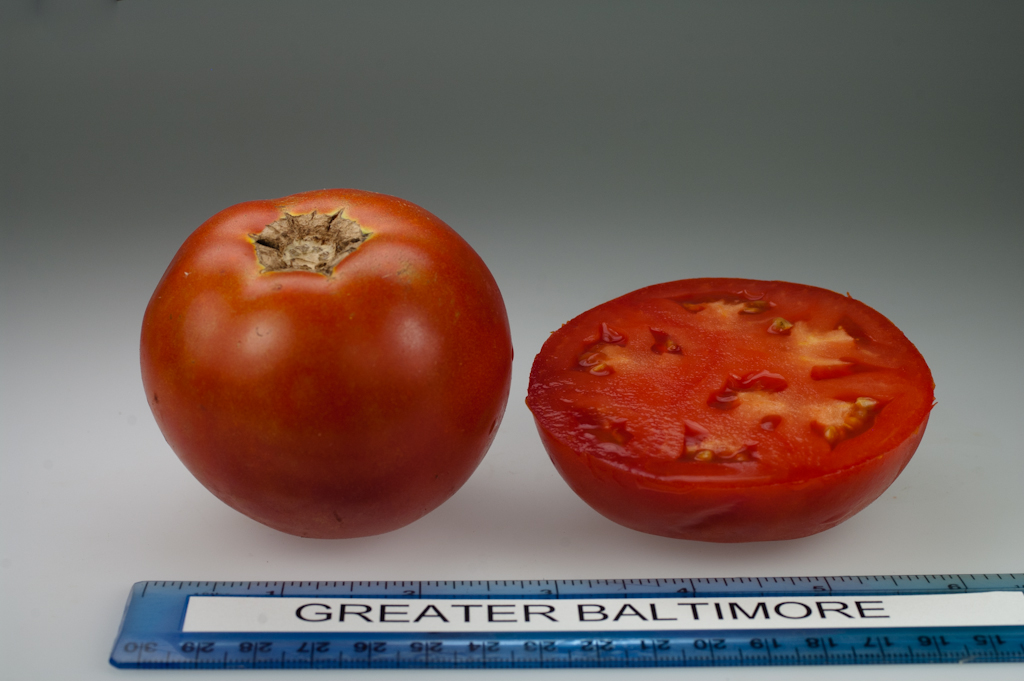 Photo by Peter Nitzsche, County Agricultural Agent
History: It is reported to have been developed from a single plant selection discovered in a field of 'Livingston's Stone, made about 1900 by John Baer of Baltimore, Maryland. It was released by J. Bolgiano & Sons of Baltimore in 1905.
Tomato Type: Heirloom
Breed: Open Pollinated
Origin: USA
Season: Mid
Leaf Type: Normal
Plant Type: Indeterminate
Plant Height: 6 ft.
Fruit Size: 10 oz.
Fruit Shape: Flattened Globe
Skin Color: Red
Flesh Color: Red