Zoom in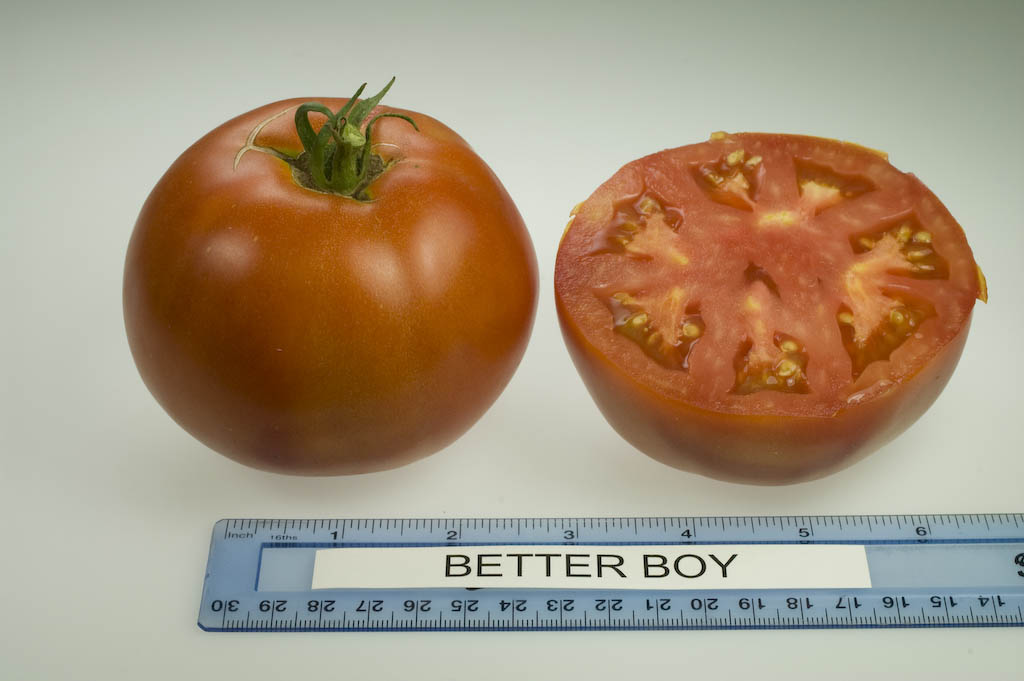 Photo by Peter Nitzsche, County Agricultural Agent
Tomato Type: Garden
Breed: Hybrid
Origin: USA
Season: Mid
Leaf Type: Normal
Plant Type: Indeterminate
Plant Height: 5 ft.
Fruit Size: 12 oz.
Fruit Shape: Flattened Globe
Skin Color: Red
Flesh Color: Red
Usage: Fresh
Availability: Commercial
Disease Resistance: Verticillium Wilt, Fusarium Wilt Race 1, Nematodes
Comments: Similar to 'Big Boy' with additional disease resistance.
Note: Comments followed by "?" are from seed catalog descriptions. You decide if you agree.