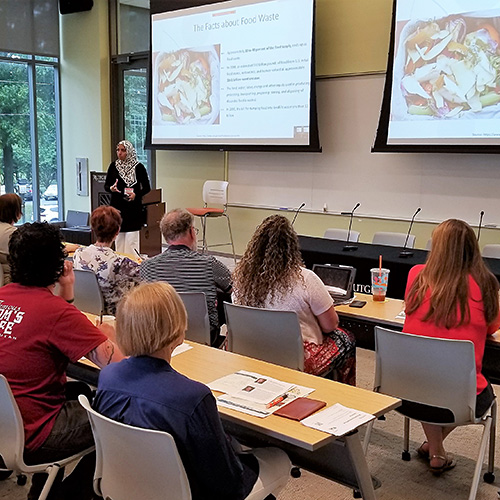 Learn how to transform school cafeterias to minimize waste and help alleviate hunger!
Resources
WebEx Recording (password: yQdyjPB9)
In the News
Speakers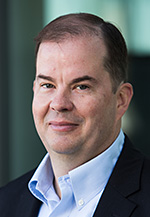 Dr. Brian Schilling, Senior Associate Director of the New Jersey Agricultural Experiment Station
Dr. Brian J. Schilling is recognized for his expertise in state and local agricultural policy, having worked on numerous academic projects, public policy studies, and policy-making bodies over the past 25 years. His recent work focuses on farmland preservation, agritourism, and other forms of agricultural retention and development. He serves as Director of Rutgers Cooperative Extension and Senior Associate Director of the New Jersey Agricultural Experiment Station, and is associate professor and extension specialist of agricultural policy in the Department of Agricultural, Food and Resource Economics at Rutgers University. He is the Co-Founder and Co-Director of the Clearing Corporation Charitable Foundation Agribusiness Scholars program.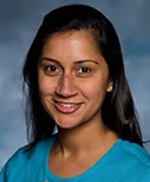 Dr. Shilpa Pai, Director, Resident Education in Advocacy & Community Health
Dr. Shilpa Pai graduated from Brown Medical School in 2001, after which she started her pediatric residency at Children's Hospital of Philadelphia. Upon completion of residency, she joined the faculty at Yale University School of Medicine, where she was an assistant professor in the department of pediatrics and the department of global health. In 2011, Dr. Pai joined the faculty at Rutgers-Robert Wood Johnson Medical School, and is now an associate professor of pediatrics. She is the founder and director of the Resident Education in Advocacy and Community Health program, and practices pediatrics at Eric B. Chandler Health Center, a federally qualified health center in New Brunswick, NJ. More recently, she founded and co-leads the NJ Pediatric Residency Advocacy Collaborative - a grant-supported organization which brings together all ten pediatric residency programs in the state for the purpose of improving residency training around advocacy and community health.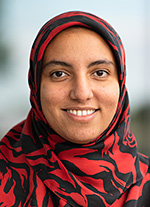 Sara Elnakib, Family & Community Health Sciences Educator
Sara Elnakib has worked in the area of community nutrition for over 10 years. Sara joined the Rutgers Cooperative Extension in the Department of Family and Community Health Sciences as an Assistant Professor in January 2015. She has focused on food insecurity and improving food access in Passaic County as part of her role in the Passaic County Food Policy Council. She is also interested in food waste in institutional settings and how behavioral economics can be leveraged to reduce food waste. Prior to the faculty appointment at Rutgers University, she served as the Health and Nutrition Director for a Head Start Program in Montclair, New Jersey as well as an Adjunct Professor at Montclair State University. Sara is currently a doctoral candidate in the Rutgers University, School of Public Health. She earned her Bachelors of Science from Rutgers University in Nutritional Science and a Masters of Public Health in Health Education and Behavioral Science from the University of Medicine and Dentistry of New Jersey.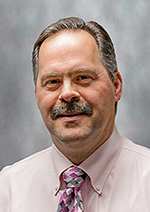 David Buchholtz, Director of Food Services
David Buchholtz is the Director of Food Services for the Paterson Public School District. He began his career with the District in 1993. He first served as a Field Manager, and then was quickly promoted to Assistant Director in 1994. Six years later in 2000, he was asked to take on the role of Acting Director. After serving 1 year in that capacity he was made Director in 2001. After graduating from the Culinary Institute of America in 1986, he has worked in many sectors of the hospitality industry which included restaurants, hotels, and corporate foodservice.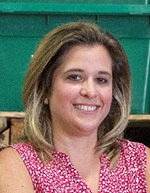 Jennifer Apostol, Director of MCFOODS
Jennifer Apostol is the Director of MCFOODS, the Middlesex County Food Bank. She has been overseeing the MCFOODS program for over 23 years. She works with a network of more than 120 food pantries, soup kitchens and social service organizations to achieve MCFOODS' mission of ensuring that all residents in the county have immediate access to nutritious foods and necessities at all times. Jennifer also works with businesses, schools and civic groups to educate them about emergency food needs and encourage support for MCFOODS.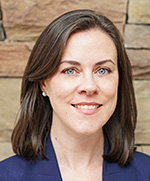 Jennifer Shukaitis, Family & Community Health Sciences Educator
Jennifer Shukaitis will soon celebrate her seven-year anniversary with Rutgers, where she has thoroughly enjoyed being a faculty member in the Department of Family and Community Health Sciences. During her time here, she has implemented programs in nutrition and wellness to audiences ranging in age from pre-school to older adults. She has also partnered with FoodCorps, the NJ Department of Agriculture, and several schools and non-profits to implement farm-to-school programming throughout New Jersey. Jennifer currently oversees the Community Health Outreach minor, under which she teaches one class and coordinates with other faculty in creating curriculum and teaching. Before coming to Rutgers, Jennifer worked at an association of five YMCAs as the Director of Healthy Living Programs. She holds a Master's Degree in Public Health from New York University. In her spare time, she enjoys cycling, yoga, and forcefeeding vegetables to her 3 kids.