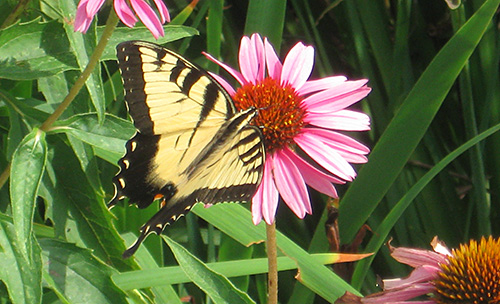 Best Management Practices Manual
for Landscapers and Land Managers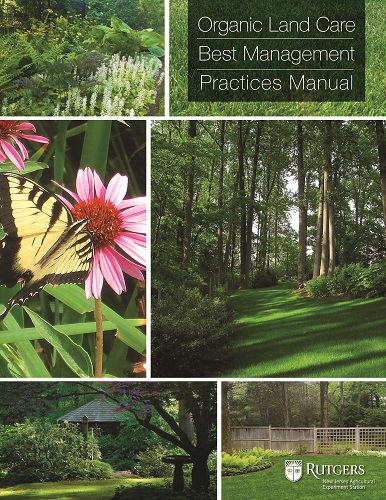 Organic Land Care is a holistic approach to landscaping that improves the natural resources of a site by fostering cycling of resources, promoting ecological balance, and conserving biodiversity.
The question of what "organic" actually means can lead to a lot of confusion. Organic land care is not simply about the type of fertilizer or pesticide used on a home landscape. Rather, organic land care is a holistic approach to landscaping that restores and enhances biological cycles involving soil microorganisms, plants, and animals.
The term "organic" as it applies to landscaping means landscaping without the use of synthetic pesticides, synthetic fertilizers, or synthetic soil amendments.
The federal government through the National Organic Program (NOP) developed national organic standards for agriculture and a certification program identified by the "USDA Organic" symbol, which certifies that agricultural products meet federal organic standards.
However, there are no federal standards for organic land care. In order to educate and assist land care practitioners in determining what is acceptable under an organic program, Rutgers Cooperative Extension has developed an Organic Land Care Certificate Program. The program focuses on providing education on organic practices for promoting healthy soil, enhancing biodiversity, and reducing polluted runoff from managed landscapes.
Core concepts of the program:
"Do no harm" by protecting the natural elements of a site
Treating the landscape as a whole living system
Reducing energy, water, and material inputs
Practicing the law of return, such as returning grass clippings back to the lawn
Promoting soil health which translates to healthy plants
Fertilizing with naturally-occurring materials to supply essential nutrients as indicated by a soil test
Favoring cultural practices over chemical applications for managing pests and diseases
Avoiding the use of prohibited materials
Encouraging biodiversity and avoiding monocultures
Running an organic business with honesty and integrity
*Adapted from The Soil Profile Newsletter and the NOFA Organic Land Care Standards.
Rutgers Cooperative Extension Organic Land Care Working Group Members
Michele Bakacs, Environmental Agent, Rutgers Cooperative Extension
Stephen Bross, Pesticide Control Program, NJDEP
Barry Draycott, President, TechTerra Environmental Inc.
Keith Haitz, President, HyrdoGreen
Joe Heckman, Extension Specialist in Soil Fertility, Rutgers University
William T. Hlubik, Agricultural Agent, Rutgers Cooperative Extension
Richard A. McCoy, President, McCoy Horticultural Services, Inc.
James Murphy, Extension Specialist in Turf Grass Management, Rutgers University
Amy Rowe, Environmental Agent, Rutgers Cooperative Extension
Jan Zientek, Senior Program Coordinator, Rutgers Cooperative Extension