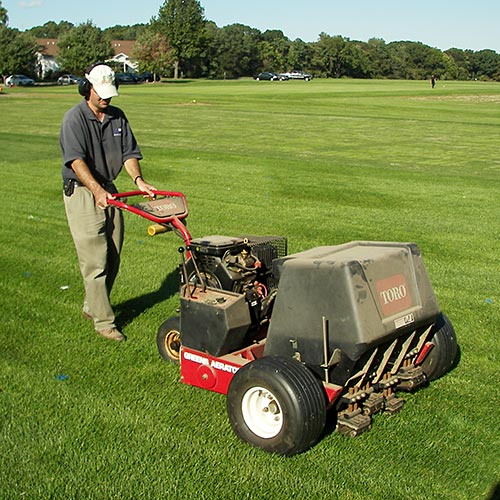 For the 61st year, a team of Rutgers New Jersey Agricultural Experiment Station (NJAES) Cooperative Extension County Agricultural Agents will be sponsoring the North Jersey Ornamental Horticulture Symposium virtually this year.
These educational programs are aimed at professionals in the green industry and feature leading experts from Cooperative Extension, state government, and private industry.
Contact
For questions about the program or assistance with registration contact: Cynthia Triolo at ctriolo@co.morris.nj.us or 973-285-8306.
Schedule
Turf Day | Monday, January 10
Time
Event
10 a.m.
Managing Turfgrass Insects without Neonicotinoids
Albrecht Koppenhofer
Specialist in Turfgrass, Rutgers NJAES
10:30 a.m.
Existing and Emerging Turfgrass Weeds
Dr. Matthew Elmore
Assistant Specialist in Weed Science, Rutgers NJAES
11 a.m.
Water Quality and Fertilizer in New Jersey
Dr. James Murphy
Specialist in Turfgrass Management, Rutgers NJAES
11:30 a.m.
Nozzle Selection and Calibration—Make the Right Decisions
Brad Park
Sport Turf Education and Research Coordinator , Rutgers NJAES
12 Noon
Evaluation and Pesticide Recertification Credits
NJDEP Recertification Units Awarded: CORE, Cat 3B, 8C, PP2 (3 units).
ProFACT credits: 2

Tree Day | Tuesday, January 11
Time
Event
10 a.m.
Tree Roots and the Soils They Love: Let's Talk about What Is Hard to Observe and Sometimes Harder to Explain
Dr. Jason Grabosky
Professor in Urban Forestry, Rutgers University
11 a.m.
Spotted Lanternfly Update – Identification and Control
Paul Kurtz
Entomologist, NJ Department of Agriculture
12 Noon

Evaluation and Pesticide Recertification Credits

NJDEP Recertification Units Awarded: Cat 2, 3A, 6B, 8C, 9, 10, PP2 (2 units). ISA, NJLTE, and NJUCF (2 units).
Landscape Day | Wednesday, January 12
Time
Event
10
Rutgers Plant Pest Clinic Update
Rich Buckley
Director of the Rutgers Plant Diagnostic Lab, Rutgers NJAES
11 a.m.
NJDEP Regulations Update
Steve Bross
Environmental Specialist, NJDEP Bureau of Pesticide Compliance & Enforcement
12 Noon
Evaluation and Pesticide Recertification Credits
NJDEP Recertification Units Awarded: CORE, Cat 1A, 3A, 8C, PP2 (2 units).
Important Information for NJDEP Pesticide Recertification Credits
In order to meet NJDEP identity verification requirements, each attendee must provide a copy of a Government issued photo ID (passport, driver's license, municipal, or county ID) and their New Jersey Pesticide Applicator License as part of their registration.
Attendees must participate throughout the entire session. Individuals are not eligible for credits if they arrive after the start of the first training topic or leave before the end of the last topic. Random polls will be conducted and participants must answer poll question to verify attendance.
Based on the current COVID 19 public health emergency, the NJDEP has extended an interim policy allowing 100% online CEUs for remaining credits to accommodate for applicators whose 5-year recertification cycle ends October 31, 2021 and 2022.

Based on this interim policy, license recertification dates will not be extended. The Department anticipates that those licenses expiring in 2023 and beyond will be held to the standard maximum of 25% online training CEUs, however further policy adjustments will be considered based on the ongoing COVID-19 pandemic.

To verify if you are eligible, please check the DEP Bureau of Pesticide Control Website,  Scroll down the page to the section titled "**PESTICIDE CONTINUING EDUCATION UNIT (CEU) revised ALERT (issued August 19, 2021)**."
Important Information for Tree Day Continuing Education Units
In order to meet ISA and NJBTE eligibility requirements for continuing education units, each attendee must provide their ISA certification number and/or their LTE /LTCO license number during registration.