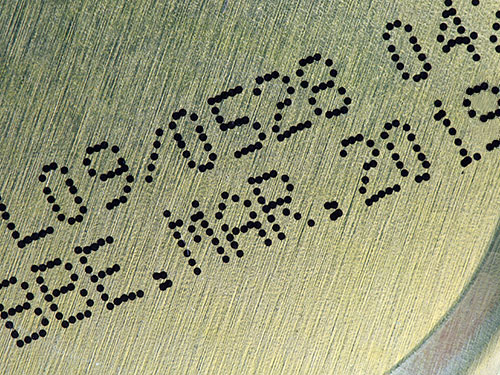 Cooperative Extension Fact Sheet FS274
Daryl Minch, M.Ed., CFCS, Family and Community Health Sciences Educator, Somerset County
Quality and Safety
Good quality food tastes, smells, and looks good. A safe food will not make you sick. Shelf-stable foods such as foods in cans, jars, or other packages last a long time when stored under proper conditions. However, sometimes food contains microbes that can make people ill. These include bacteria, viruses, molds, yeasts, and parasites. Unfortunately, people need to be careful because an unsafe food may look and smell fine but contain microbes that cause illness. For example, an incorrectly canned food may contain dangerous bacteria or toxins that will make you very sick. However, stale cereal or bread is safe, yet poor in quality. The goal of food storage is to provide both safe and high-quality foods.
A food's quality depends on several factors: the condition of the raw food and how the food is made and stored. For example, tightly folding the cereal box liner will prevent a ready-to-eat cereal from becoming stale.
Buy Good Quality
Cans should be free of large dents. Small dents, as long as they are not along the seams of the cans, are safe. Tops should be flat. Do not buy canned food with bulging tops.
Glass or plastic jars should have tight, flat lids.
Packaged food should be tightly closed.
Dates are only required on infant formula. Other dates are optional. A code date or number is only for manufacturers to track their products and does not reflect quality or safety. The Food Safety and Inspection Service gives these examples of common terms:

A "Best if Used By/Before" date indicates when a product will be of best flavor or quality. It is not a purchase or safety date.
A "Sell-By" date tells the store how long to display the product for sale for inventory management. It is not a safety date.
A "Use-By" date is the last date recommended for the use of the product while at peak quality. It is not a safety date except for when used on infant formula as described below.
A "Freeze-By" date indicates when a product should be frozen to maintain peak quality. It is not a purchase or safety date.
Expiration Date or "Do Not Use After" is the last day you should eat or use the food.
Storage Tips
Keep food in areas that are dry and between 50° to 70°F. Storing food in extremely hot or near freezing temperatures is harmful to canned food and reduces quality in packaged foods.
Avoid storing food near ovens, ranges, water pipes, hot water heaters, or other heat sources because heat and moisture can cause food to spoil more quickly.
Insects or their eggs may get into food in its raw state, in packaging or storage. It's not a reflection of cleanliness. Foods more likely effected include cereals, flour, seeds, baking mixes, spices, candy, dried fruits, and dry pet foods. Avoid purchasing damaged packages and keep shelves clean. Storing food in tightly sealed glass, metal, or plastic containers may help. If you find insects in a food, throw it out.
Throw out any canned or jarred food with bulging tops, leaking food, or dents along the seams of a can. Do not taste this food! It could make you very sick. Discard in the trash where children, pets and wildlife cannot eat it.
Follow the rule: First In, First Out which means using oldest foods first.
How Long Does Food Keep?
Download the easy to use Foodkeeper App for Food Storage Guidelines from USDA or go to FoodSafety.gov for storage charts.
For More Information
"Ask USDA", available 24/7 at askusda@usda.gov
Photo credits: istockphoto.com
April 2020
Copyright © 2023 Rutgers, The State University of New Jersey. All rights reserved.
For more information: njaes.rutgers.edu.
Cooperating Agencies: Rutgers, The State University of New Jersey, U.S. Department of Agriculture, and Boards of County Commissioners. Rutgers Cooperative Extension, a unit of the Rutgers New Jersey Agricultural Experiment Station, is an equal opportunity program provider and employer.