Zoom in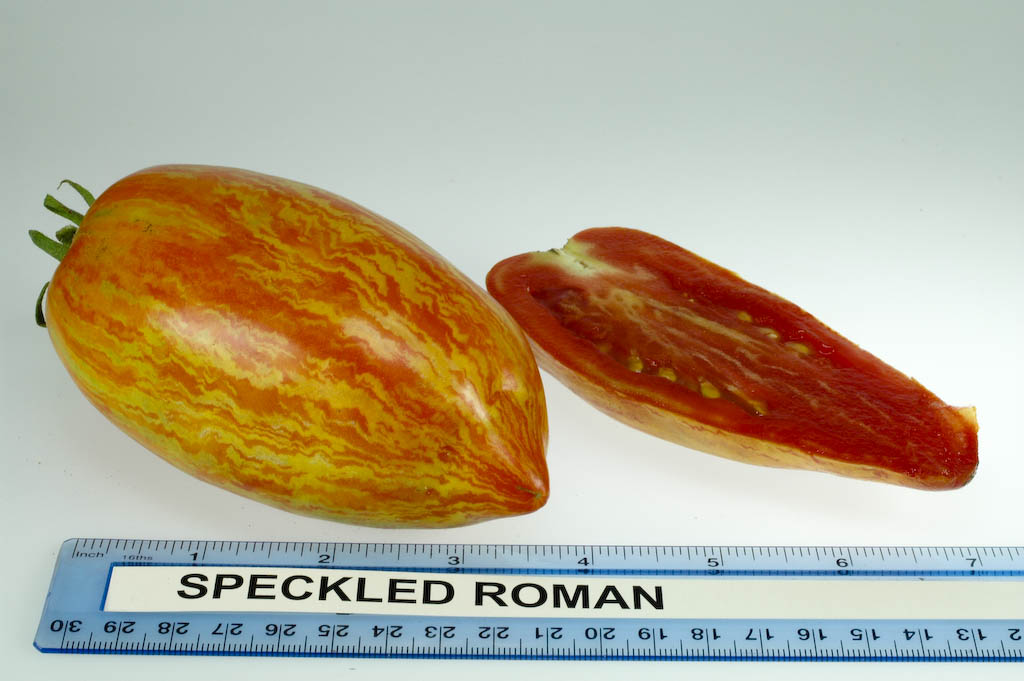 Photo by Peter Nitzsche, County Agricultural Agent
History: Developed by John Swenson as a result of a cross between 'Antique Roman' and 'Banana Legs'.
Tomato Type: Specialty
Breed: Open Pollinated
Season: Late
Leaf Type: Narrow
Plant Type: Indeterminate
Plant Height: 7 ft.
Fruit Size: 7 oz.
Fruit Shape: Long Pointed
Skin Color: Bi-color
Flesh Color: Red
Comments: Thick skinned with meaty flesh. Fruits are 5" long. Orange red color with yellow stripes.
Note: Comments followed by "?" are from seed catalog descriptions. You decide if you agree.