Zoom in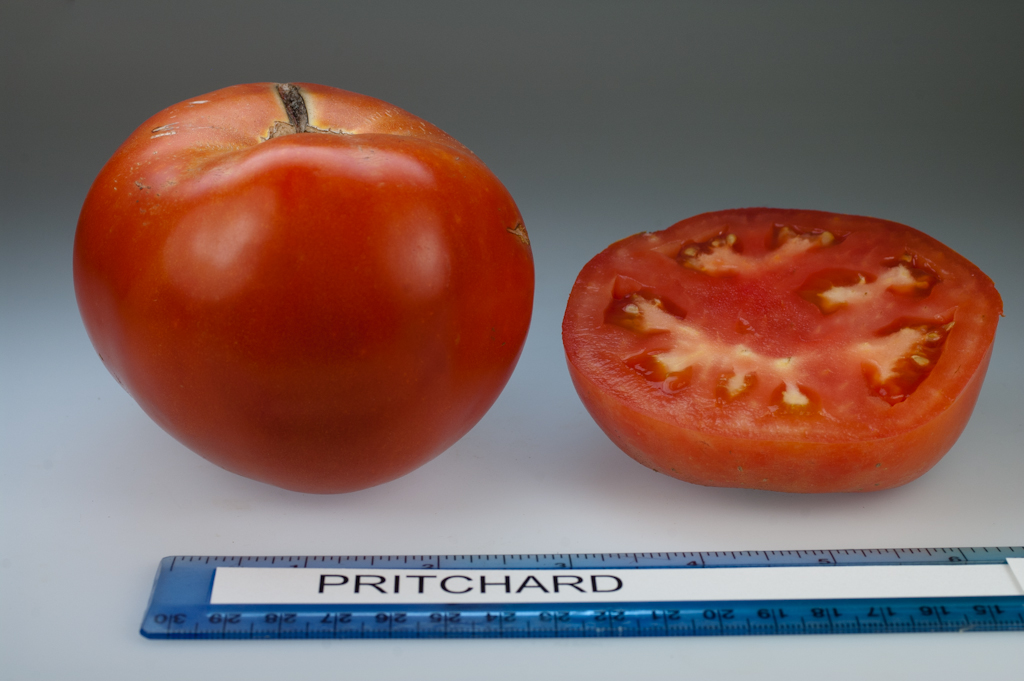 Photo by Peter Nitzsche, County Agricultural Agent
History: Stabilized from a cross of 'Cooper Special' with 'Marglobe' and released by the USDA, Tennessee Station in 1932. An "All-American Selection®" winner in 1933.
Tomato Type: Heirloom
Breed: Open Pollinated
Origin: USA
Season: Mid
Leaf Type: Normal
Plant Type: Indeterminate
Plant Height: 6 ft.
Fruit Size: 8 oz.
Fruit Shape: Flattened Globe
Skin Color: Red
Flesh Color: Red
Comments: Smooth, thick-walled, smaller fruit, with smaller locules than other varieties of the time.
Note: Comments followed by "?" are from seed catalog descriptions. You decide if you agree.